If you are a law firm in New York City or New Jersey, you want to leverage technology to allow you to bill more time, increase profitability, keep your clients data secure, and allow you to leave the office at 5 pm, then we can help!
Our legal clients range from boutique firms to firms from the AMLAW 100. They offer professional services that have a dependence on e-mail, content management, and their computer network for running their medical practices. As a result, law firms throughout New York and New Jersey trust in us to install and support the advanced technologies that transform their practices into highly effective businesses.
Our services are most effective and efficient when we work with clients who:
Require reliable and secure IT Management Services for their company's computer networks.
Recognize that technology is an effective method to increase productivity and help move ahead of the competition.
Need not only a partner in technology, but also a trusted advisor to help them be more profitable and productive through expert network support.
Are willing to make an investment in advanced system for business technology to eliminate repetitive labor-intensive tasks and to improve communication with Computer and Communications Networks.
How we help
Are you a partner or office manager with IT Responsibility?
Managing IT has been called the black hole of the back office. It's a drain on resources, money, and most of all, time—time you don't have. Partners and/or office managers responsible for IT are looking for a trusted partner to take IT off of their hands. Simplegrid's team are experts of managing your infrastructure – from assisting your employees with working with IT to managing and optimizing the infrastructure that runs your EMR application, Simplegrid will be able to give you IT Peace of Mind.
Are you an IT executive responsible for managing your firms's IT infrastructure?
You have the know-how to manage IT but lack the resources, funds or time. You're looking to outsource key IT functions to a trusted partner so you can focus on the business of IT—a critical component of running and growing your business.
Simplegrid's team can work with IT directors to provide the necessary enterprise grade tools to manage your infrastructureat a fraction of the cost. Simplegrid's team also partners with you to provide tier II and tier III support, so that you can sleep at night, and finally go on that vacation you've been putting off. Simplegrid also provides industry experience, so you can understand where the industry is heading, so you can strategize how best to deliver the optimal IT environment to help your practice grow.
---
Capabilities
Technology Management
24 x 7 Service Desk
Server and Workstation Monitoring
Patching
Scheduled On-Site Maintenance Visits
Mobile Device Management
Network & Cyber Security
Security Monitoring
Intrusion Prevention and Detection
Application Security
Firewalls
End Point Protection
Legal Application Support
Document Management Systems
Case Management Systems
Time Entry Systems
Data Protection Solutions
Business Continuity Planning
Disaster Recovery Planning
Server Backup
Desktop/Laptop Backup
Security Solutions
Risk Analysis
Business Impact Analysis
Security policies and procedures
Training
Audit
Business Associate Compliance
Cloud Services
Desktop Solutions
Hosted Exchange
Hosted Server
Hosted EMR
vCIO
IT Strategy
IT budgeting
Vendor Management
Policy Review and Drafting
Messaging and Communication
Microsoft Exchange and Lynch
Upgrades and Implementations
Migration
Enterprise Content Management
Document Management
Enterprise Content Management
Design Integration and Deployment
Desktops, Data Center and Storage
Virtualization
Remote Access
Application Packaging
Business Continuity and Diaster Recovery
See what Our Clients have to say:
Simplegrid is integral to the success of our law firm
Ahsun at Simplegrid is the most responsive and knowledgeable IT consultant we have ever worked with. When we created our law firm a few years ago, our goal was to be as paperless as possible. To that end, we created a network and a system for storing all documents which is completely integrated with matter information. Another company first set up the system, but we were not happy with their work.
Simplegrid came in and fixed everything. They keep it all running smoothly. They make sure there are no problems with the software we are running, the space/functionality of hardware, and the integration of it all. Several of our attorneys and employees do most of their work from home. Simplegrid makes sure our system is securely available to them and working efficiently.
We have found Ahsun to be extremely responsive to any question we have from big to small. He helps us think through ideas we may have should we require new functionality and makes sure we are not forgetting any aspect from security to space to usefulness. Simplegrid helps us keep our systems up to date and secure. They make sure we are not wasting resources. They make sure all employees are able to do what they need to work efficiently and effectively.
Basically Simplegrid is integral to the success of our law firm.
Geetika Patel
Associations
Simplegrid is a proud member of the following legal associations: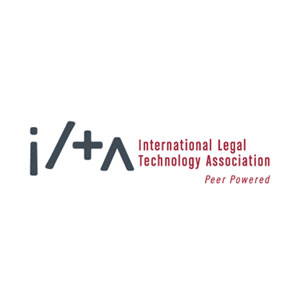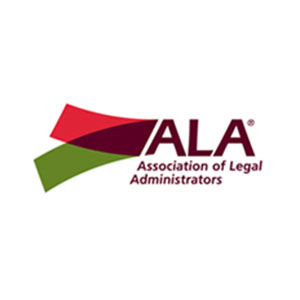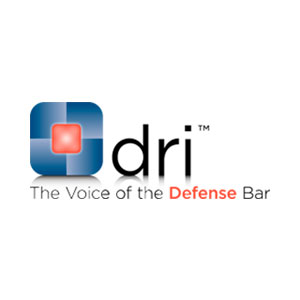 Secure Your Network
21 Revealing Questions You Should Ask Any Computer Consultant Before Giving Them Access To Your Company's Network